Nikki Merkerson, the founder and CEO of Pairgap, and I have been working since 2018 to help people buy or invest in homes together as an alternative wealth-building strategy.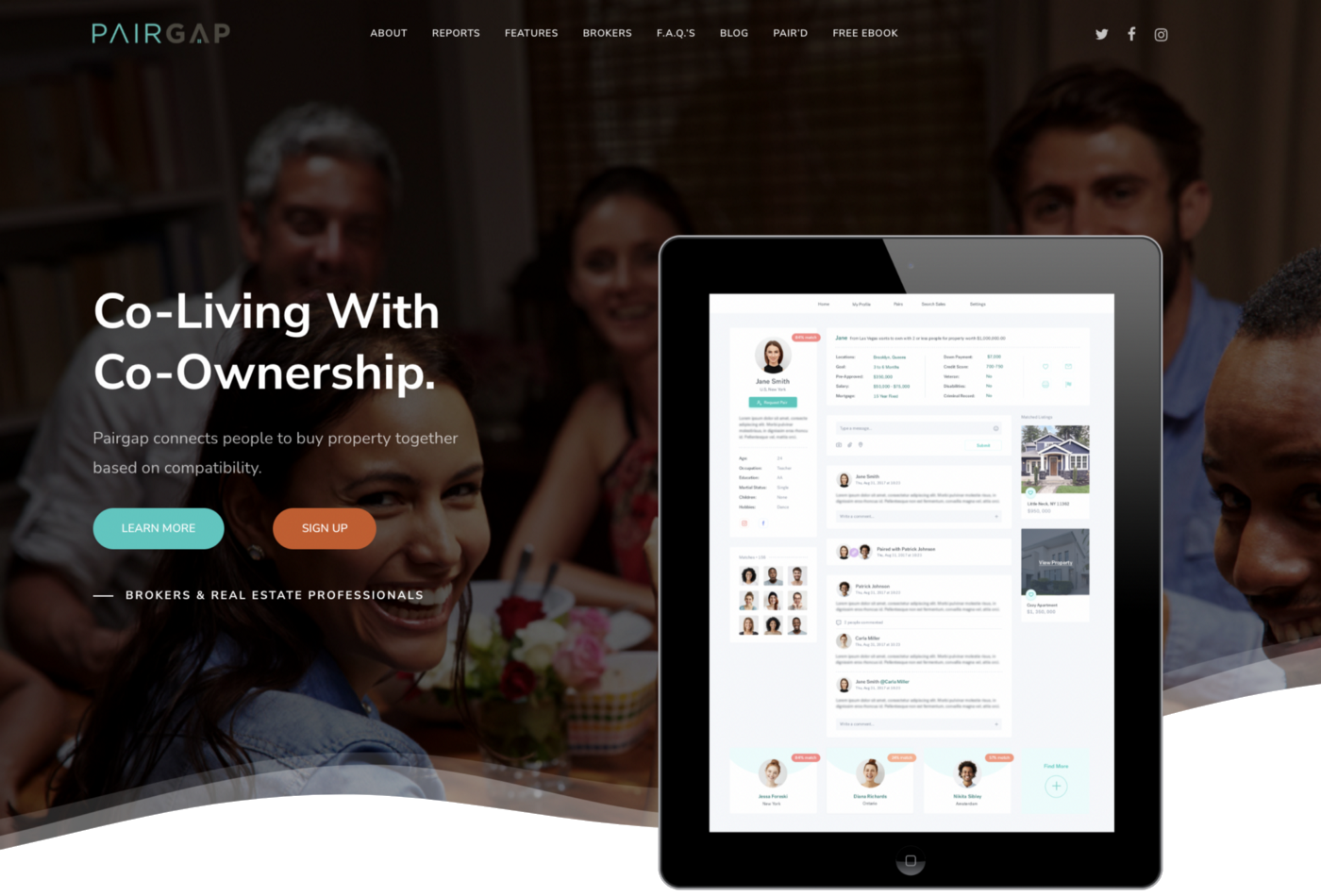 Problem
Pairgap's mission is to close the generational gap by providing tools to guide co-buyers to invest in real estate. Many potential buyers are unfamiliar with co-buying concept possibilities and unsure about its practicality from a financial standpoint.
Solution
Through expert strategy sessions and potential buyer pairing feedback, Pairgap decided to develop a unique co-buying calculator to showcase co-buying possibilities broken down into numbers with interactive components that help users make informed decisions about potential investments.